Welcome to  Kolkata, which is the most beautiful city in West Bengal. where home equipment is an important thing in our daily busy life. From keeping us cool during extremely hot summers to providing us with entertainment and making our daily chores easier, these appliances are indispensable. But what happens when they break down? Fret not! In this essential guide to home appliance repair, we will navigate through the maze of options and help you find the best service center in Kolkata for your AC, LED TV, or central AC. So sit back, relax, and let's dive into the world of efficient repairs that bring your beloved appliances back to life!
Here in Kolkata Concord is the most reliable home appliance repair service center.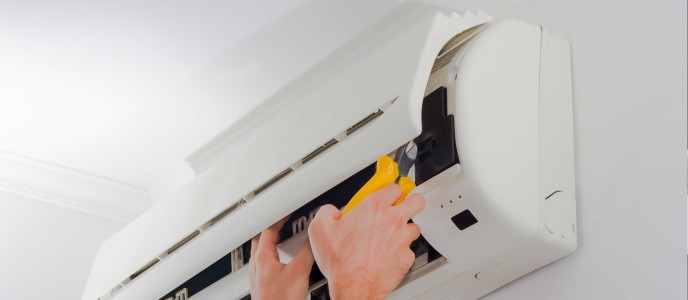 What is the essential guide to Home Appliance Repair?
When it comes to essential home appliance repair, having a reliable and dependable service center is essential. Here's what you need to consider when searching for the best repair service in Kolkata.
Do your research. Look for service centers that specialize in repairing the specific appliance you need help with. Whether it's an AC, LED TV, or central AC system, finding experts who are knowledgeable about your particular device will ensure efficient repairs.
Next, check their credentials. Look for certifications and licenses that demonstrate their expertise and professionalism. A reputable service center will have qualified technicians who can handle any issue with precision and skill.
It's also important to know the proper activities and reputation of the repair center. Read valuable reviews from previous customers to get an idea of their experiences with that repair company and then get a decision for that home appliance repair company in which you want to repair your appliances. Positive feedback indicates a high level of customer satisfaction and reliability.
Another factor to consider is the fixed time for repairs. Nobody wants to wait weeks or even months for their appliances to be fixed. Look for a service center that offers quick and well-organized services without considering any quality.
Don't forget about pricing. While cost shouldn't be the sole determining factor, it is important to find a repair center that provides fair and transparent pricing options.
By following these guidelines, you'll be well-equipped to find the best home appliance repair service center in Kolkata that meets your needs perfectly!
so, if you follow these guidelines you see only Concord Home Appliance Service Center in Kolkata is the best home appliance repair service center from the other repair center.